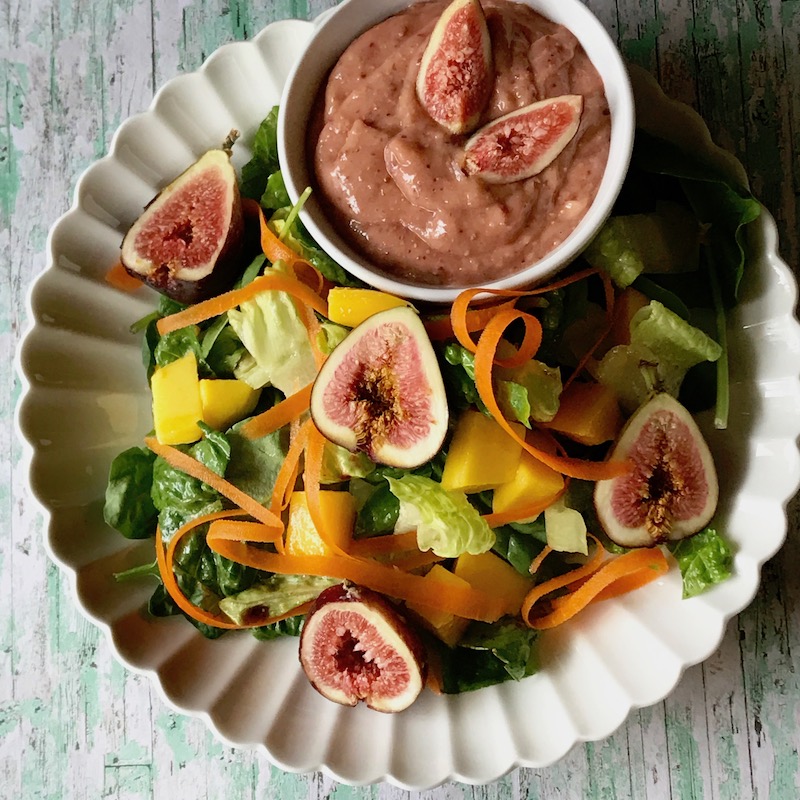 Mango Salad with Fig Vinaigrette
Fig is an ancient fruit. It's a sign of peace and prosperity as mentioned in the Bible. It's native to Western Asia but were cultivated very early in the Middle East and Europe. It reached China and England in mid-1500 and Spanish missionaries planted them in California where they thrive. Figs are high in fiber and a good source of other essential minerals including magnesium, calcium, copper, and potassium. It also helps lower blood pressure.
Love, love figs I can have it all day long, don't care if it contains fructose – because it has a lot of other health benefits and it tastes so good! This is my first time making fig vinaigrette – the sweetness of this fruit and the red wine vinegar complement each other so well. I love making lovely salads with seasonal fruits!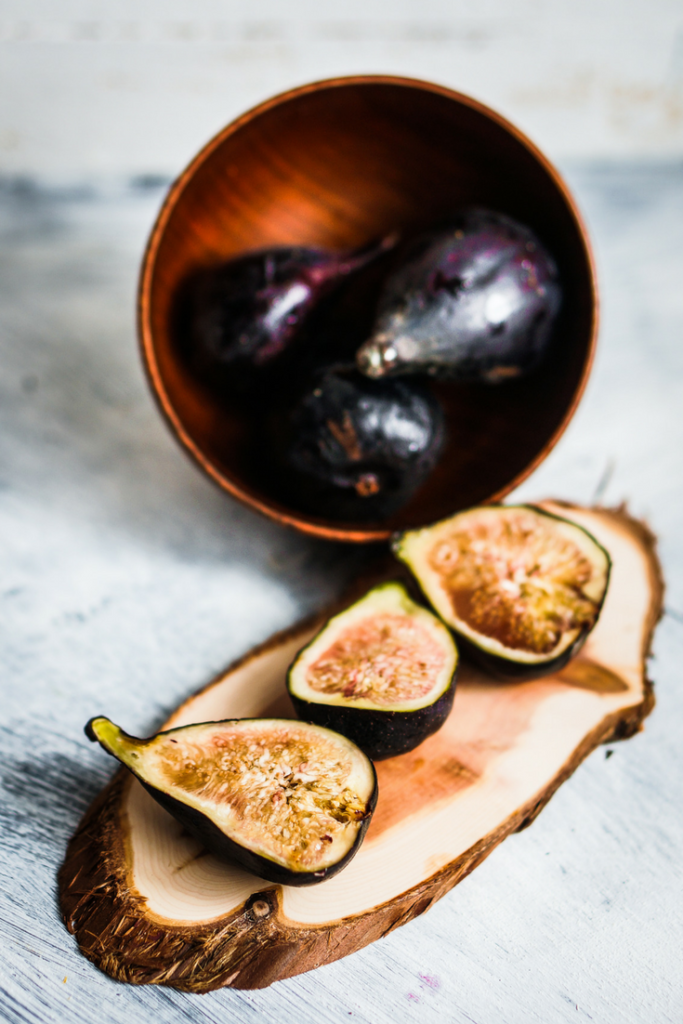 Recipe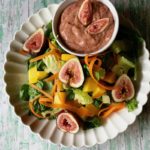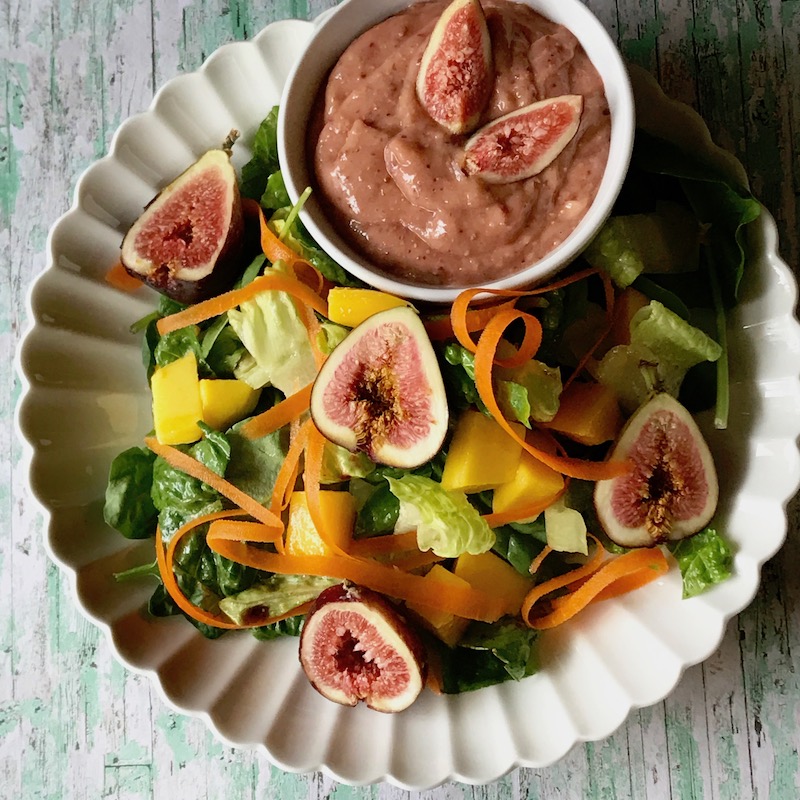 Ingredients
1

ripened

mango

large diced

2

figs

halves

2

cups

mixed greens

1

small

carrot

cut into ribbons
Instructions
Combine all ingredients in a bowl, stir to combine well. Pour the dressing, stir, toss to coat.
Recipe for the Fig Vinaigrette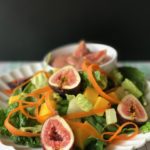 Ingredients
7

figs

1

tablespoon

red wine vinegar

2

tablespoons

olive oil

1

garlic

clove

1

teaspoon

whole grain mustard

1

teaspoon

honey

Salt and pepper to taste
Instructions
Place all ingredients in a food processor, process until smooth. For a thinner consistency add a little water.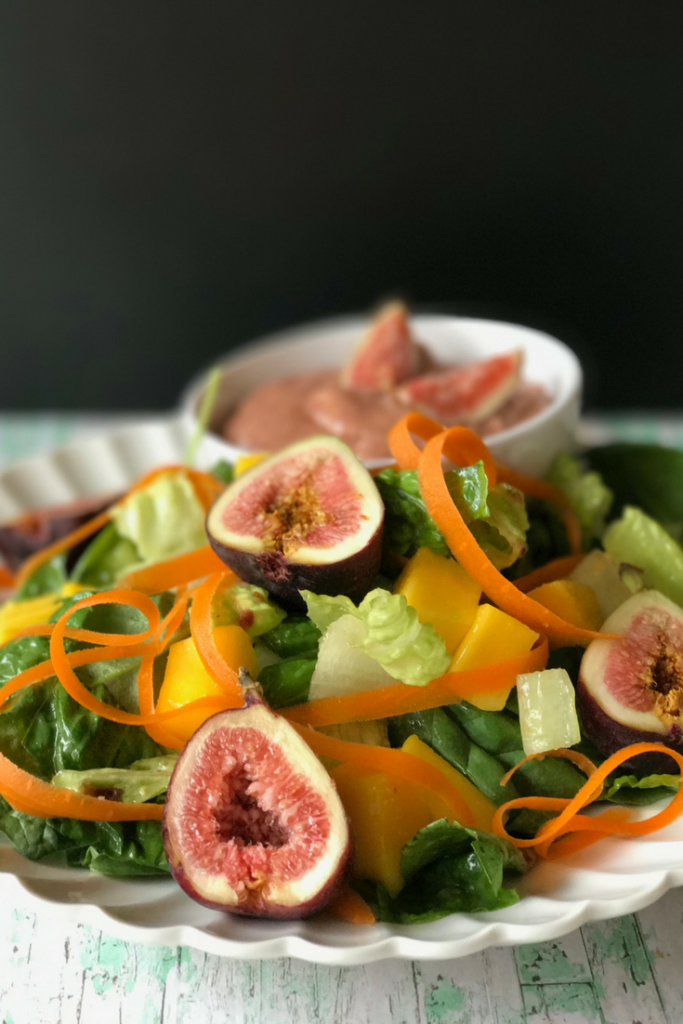 ---