When you cook more meals at home, not only do you tend to eat healthier, but you can also save time and money.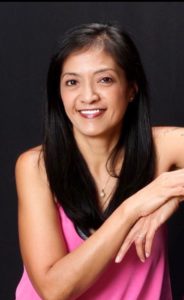 Hi there! Nice to meet you.
My name is Jen I'm a mom of 2 wonderful girls, a Certified Health and Wellness Coach and a Healthy Cooking Teacher.
Since I was a little girl I've been passionate about food. My favorite toys were tea cups and pots. My grandma used to buy me toy kitchen utensils and I pretended cooking. I picked the flowers from her garden and used them as my ingredients. Now that I'm a lot older, I use this innate gift to create simple, quick, healthy yet flavorful recipes.
I used to own a bakeshop. I created hundreds of wedding cakes and I enjoyed the creativity that went into decorating those cakes. However, my health took a toll on me, I was so tired and very stressed. At the time my daughter was just 2 years old, she was a terrible two. I was constantly juggling to keep the business going and attending to my family's need. So, I decided, it's time for a change, my husband and I gave up the business and we seriously thought about improving our health. We started going to the gym, I read tons of health books and I found so many healthy recipes that helped me prepare clean meals. I went from overwhelmed, overweight, and no energy—to losing 50 pounds, full of energy and I look at life in a very different perspective.
When I became a Health Coach, I went deeper into developing healthier recipes and I started helping busy career moms prepare simple meals that the whole family enjoys.
I know we all live busy lives and the thought of having to plan out meals may feel like just one more chore to add to our already long list of things to do. What I found, though, is that taking the time to plan for meals each week and writing out a grocery list means that I ultimately save TIME, MONEY and I'll be eating a LOT healthier.
You know the saying "fail to plan is planning to fail". I find this to be so very true when it comes to leading a healthy lifestyle. It does take a little planning, but it's well worth it. If you find yourself wondering what's for dinner, and it's 5:00 pm, you probably failed to plan. It happens to all of us, believe me. I'm not perfect either but I plan things out a lot more now, it's a lot less stressful and a whole lot healthier. Busy nights might call for putting a meal together in the crockpot, so it's ready when we get home. By taking just a little bit of extra time to plan, you can make sure that you always have healthy food choices at your fingertips, and you aren't rushing to make quick, convenient highly-processed choices.
Once you start implementing a weekly menu plan, you'll notice you feel less stressed over the dinnertime rush and you may just have a better answer to the question "What's for dinner?"
Cheers to Health and Happiness
Jen