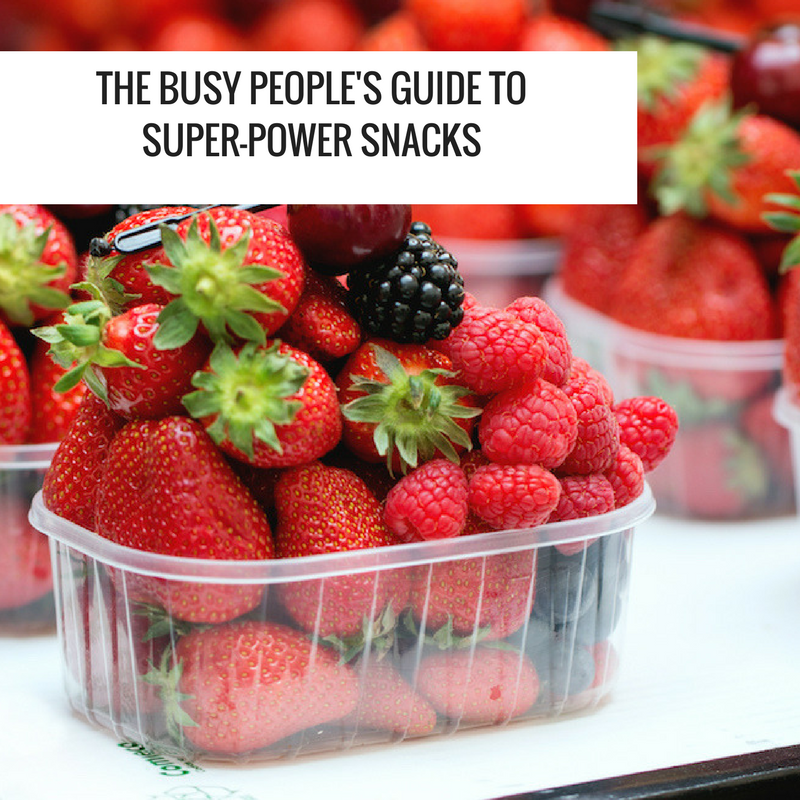 The Busy People's Guide to Super-Power Snacks
Successful people fuel their body for better health and more energy even when they have a crazy schedule. It's possible to eat healthy foods even with a jam-packed schedule. It just requires a little bit of pre-planning to ensure success. You'll feel better, have more energy, and your waistline will thank you.
And no doubt many of you thinking this will now be worried that I'm basically telling you to cook a lot more and spend more time in the kitchen!
Some insane part of human psychology means you'd rather I'd told you to 'never eat bread' than telling you need to 'cook real meals'.
And this is a problem. Why? Because the most important part of any diet by far is adherence. There's no point in me giving you the perfect diet if you can't stick to it! If you aren't going to cook regular meals, then there's no point telling you to…
Quick and convenient foods end up taking the place of healthy, nourishing food when we're on the go, go, go all the time. These less-than-ideal food choices put us on the hamster wheel of experiencing low energy, weight gain, and potential health problems.
Imagine you can choose between two snacks. Both are crunchy and tasty. One of them will make you stronger, happier and fuel your brain power. The other will make you weaker, slower and more reduce immunity.
Which Snack Would You Choose?
You don't have to be a slave to your schedule and resort to fast food or processed foods on a regular basis. When you start fueling your body with healthier choices, you'll probably also find that you don't have that 3 PM slump or need that afternoon caffeine boost.
Store-bought and packaged snacks, chips, crisps, cookies and candy are snacks that sap your power despite our thinking they boost energy with a "sugar high". It can be hard not to choose them. They are fun, and hit the taste sensors! But they are often full of sugar and chemicals that cause havoc in your body and destroy your health. The good news is that snacks can be fun and tasty too while still being healthy. Even better, they are full of vitamins and other great things you need for a strong body and mind that ages gracefully.
Eating Healthy When You're Not Home
There are plenty of circumstances that will take you away from home, and make it more challenging to eat healthy food. Take the time to plan ahead and you can relax knowing that you won't be derailing your healthy living efforts by consuming empty calories that only make you hungry again a short time later.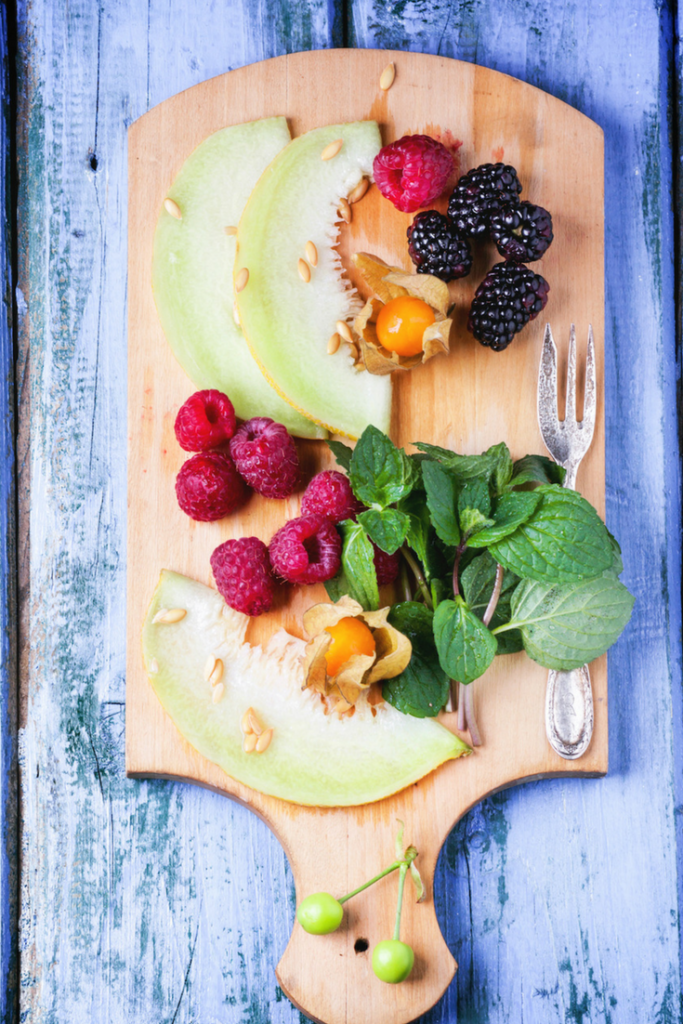 Fun Fruits
Fruit is an ideal snack. Firstly, it tastes great! Also, there are so many different fruits to choose from: Apples, grapes, cantaloupe, raspberries… There are even fruits you've probably never heard of or tried, like starfruit, durian, and jackfruit. When you eat fruit for a snack, you can count on it giving you energy. This is because the fruit is made of natural sugars. Natural sugar isn't like the chemically laden bad sugar that can give you cavities. Fruit's sugar is like nature's energy reserve created specifically for your body.
Fruit is also full of vitamins such as:
Vitamin C (boosts your immunity)
Vitamin A (increases eyesight and skin health)
If you aren't crazy about the fruit you've tasted so far, head to the farmers market and try some new fruit that is in season.
Daily Errands
Most of us spend several hours in our vehicles every week running errands, stuck in traffic or shuttling kids back and forth between activities. If we don't plan ahead, it is easy to fall into the trap of swinging through the closest drive through when you (or your family) are hungry.
Don't wait until the point that you're starving to make food choices, as this will almost always lead to bad decisions. Instead, plan ahead, so you don't have to rely on your willpower alone to keep you on track. Pack easy to carry healthy snacks, and keep them in either your purse or your vehicle. This way you always have healthy choices right at your fingertips.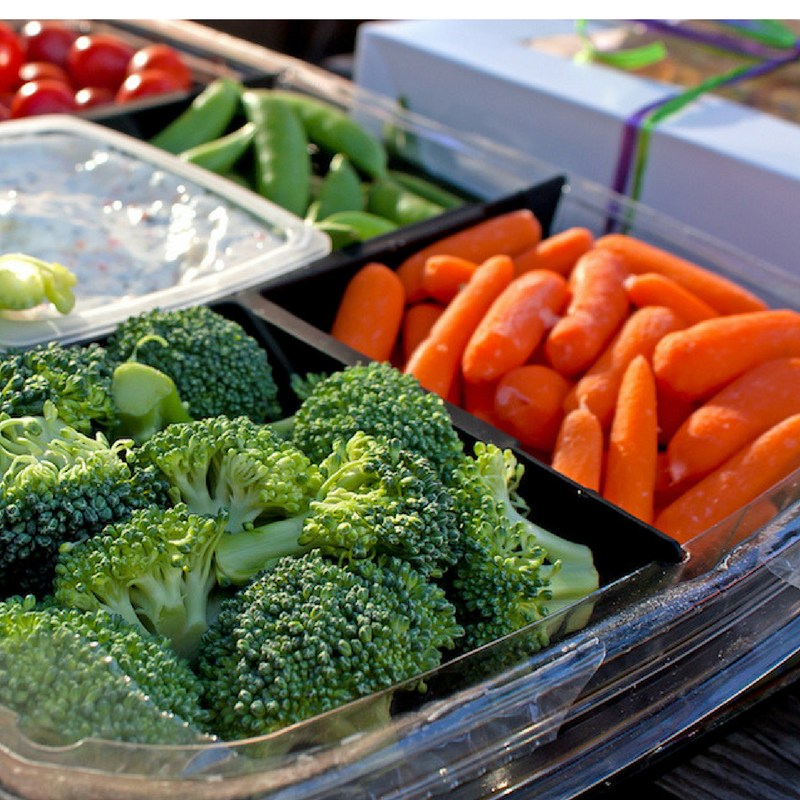 Victory Veggies
Veggies can be hard to love because on their own they can seem bland and tasteless. But did you know that there are more than 400 different kinds of vegetables? Surely you can find a handful you like in all of those!
Veggies are the goldmine for nutrition and make for some pretty delicious snacks.
Here are a couple of good things veggies have plenty of.
Protein is what your body is made of—your muscles and your hair. You need it to grow. And you can get it by eating veggies, like beans and broccoli.
Fiber keeps everything inside your digestion in check and your body working like it should. It also helps you to feel full. Veggies are chock full of it.
Did you know you can make fries with sweet potato?
Here's a recipe you might want to try.
Sweet Potato Chips
Ingredients:
1 large sweet potato (yam)
2 teaspoons olive oil
1/4 teaspoon salt
Preheat oven to 350 degrees F (180 degrees C). Wash the sweet potato slice it as thinly as possible. Try to keep all your slices the same thickness so they'll bake evenly. Soak them in water for about 10 minutes. Pat your slices dry and put them in a bowl with the olive oil. Toss them with a fork until they're coated. Line a baking sheet with parchment paper and put a cooling rack on top of it. Lay your sweet potato slices on the cooling rack and sprinkle them with salt. Put the whole tray in the oven. Bake for 40 minutes to an hour until the chips curl up a bit and just turn brown a little.
Road Trips
Just because you're on vacation, doesn't mean you should take a total hiatus from your health goals. You can still live a healthy lifestyle on road trips by packing healthy foods to eat in the car. You can pack a cooler to keep handy so you have easy access to snacks while on the road. If you're planning on stopping at rest areas along the way, pack a nutritious picnic lunch to eat before you head back out on the next leg of your trip.
Foods That Are Easy to Pack
The following items are all easy to prepare, and convenient to take on the go. Feel free to experiment, and find out which snacks best fit your preference and lifestyle. Mix and match options to see what works for you. Be sure to keep any perishable foods in a cooler or use an ice pack.
Baby carrots and cucumber slices with hummus
Sliced or whole apples with nut butter
Clementine or mandarine oranges
Grapes
Sliced or whole pears
Smoothie (if you plan to drink it within 30 minutes or so)
Nuts and dried fruits (you can make your own trail mix)
Pumpkin seeds (Pepitas) and/or sunflower seeds
Sandwiches or wraps
Good quality string cheese or cheese cubes
Cut-up rotisserie chicken (keep col with an ice pack)
Hard-boiled eggs
Homemade No Bake Energy Bites
Click on the images to get the Recipes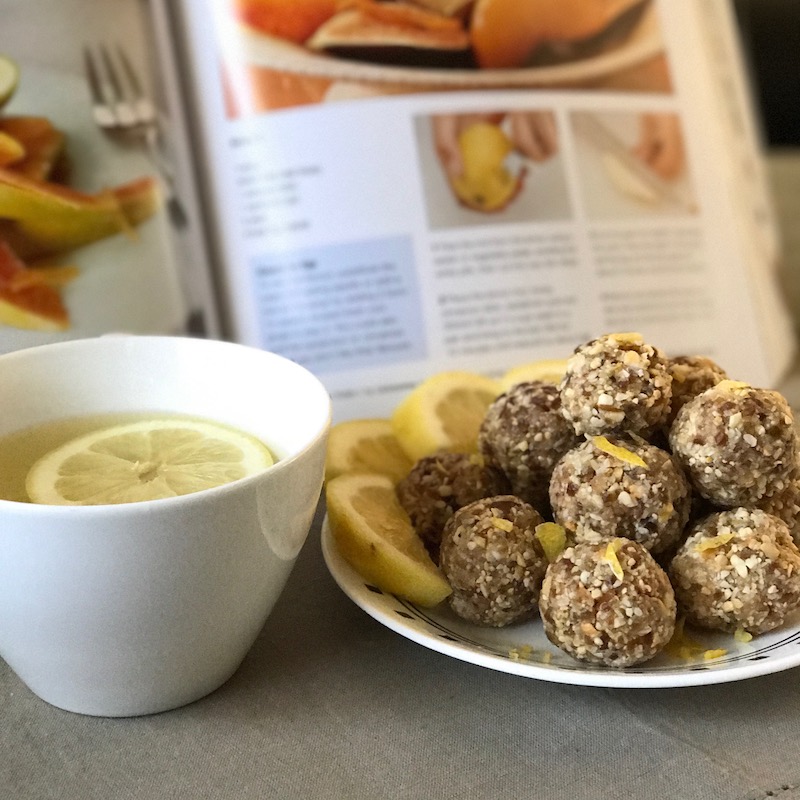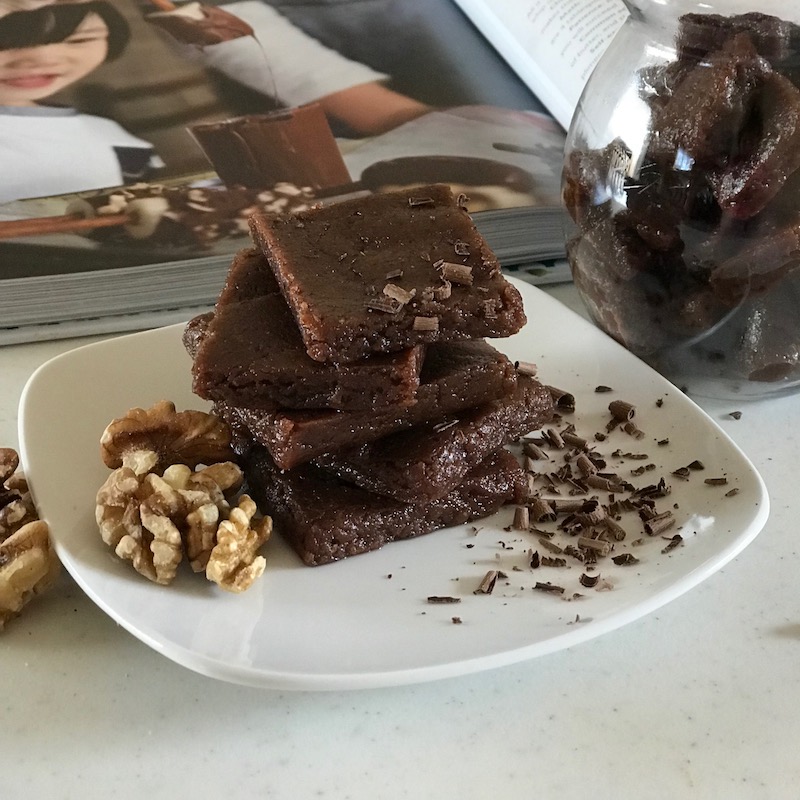 Time and Energy Management
Just because you have had a busy day doesn't mean you have to resort to fast food or processed foods for dinner. With a little forethought, you can make sure your family has healthy meals ready to go when you walk in the door.
Note as well that this comes down to time and energy management to a big extent. To make big healthy meals in the evening, you need to make sure that you have the time available.
What's more, important though is that you need to have the energy available as well. Even with all the time in the world, if you feel completely exhausted then you're just going to want to rest in the evening – and might find yourself tempted to eat rubbishy snacks for a quick pick-me-up!
One BIG tip then when trying to change your diet is not to be too ambitious at first and not to be too hard on yourself. Take small, manageable changes to your routine that will slowly help you to improve your base of strength, energy, and wellbeing.
Make healthy eating strategies work for you. Even with a busy schedule, you can still make sure that you are eating healthy, nutritious meals. By putting in a little bit planning, you can ensure that you and your family enjoy healthy foods that support your lifestyle and your goals.
You can do this! 
---
---