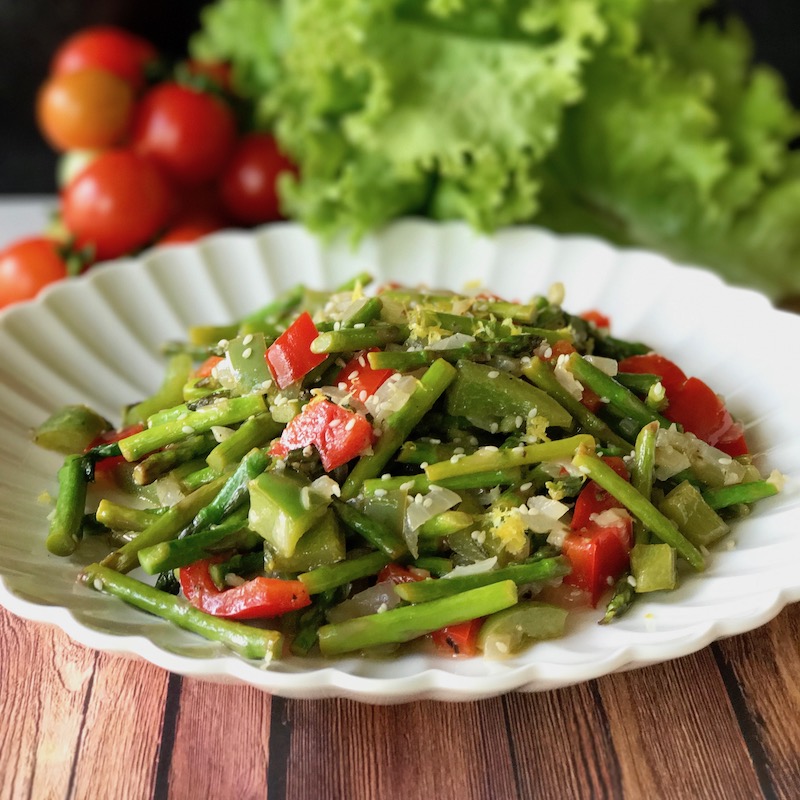 Do you know that asparagus is a member of the lily family? Asparagus has a unique taste and it now belongs to the family of Asparagaceae.  It's an excellent source of vitamin K, folate, copper, selenium, vitamin B, vitamin B2, vitamin C and vitamin E. Although it makes your pee smell there are plenty of reasons to include it in your daily meals. People should really take advantage of this bright-green veggie that's packed with good health benefits.
Asparagus is great with lemon and sauteed garlic, try this simple and quick recipe to have your dinner set in no time. One thing to also keep in mind is that this bright-colored veggie is packed with "soluble and insoluble fiber" which helps maintain a healthy weight. The fiber can help you feel satiated, which is the best part when you're trying to lose an extra pound. Asparagus also makes you regular and according to a research it also helps lower cholesterol.
So let's get cooking – shall we…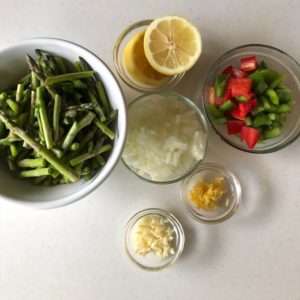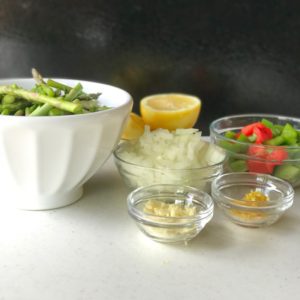 Recipe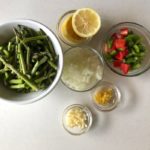 Ingredients
1

bunch

asparagus

trimmed

1

bell pepper,

seeded, chopped

1

yellow

onion,

chopped

3

cloves of

garlic,

chopped

1

juice

of lemon

1

teaspoon

lemon zest

sea salt and pepper to taste

a pinch of

sesame seeds
Instructions
Heat a pan with oil, saute garlic and onion. Add the bell pepper, stir, cook for a minute or until tender. Add the asparagus, stir, cook until tender, season with salt, and pepper. Add the lemon juice and lemon zest, stir to mix well. Remove from the heat and sprinkle some sesame seeds.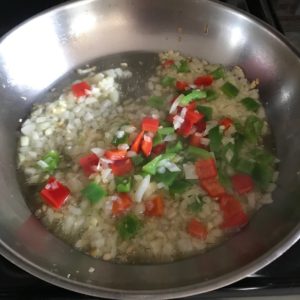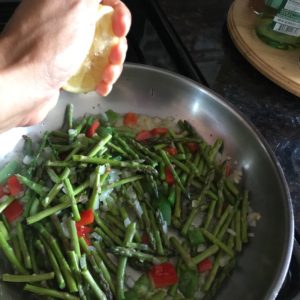 ---