Ready to feel energized with wholesome goodness! This guide is full of nutritious and flavorful recipes, plus healthy snacks that are very satisfying. Experience a healthy lifestyle without feeling deprived. you'll learn to prep your meals to save time, money and eat a lot healthier.
get your free plant based recipes today!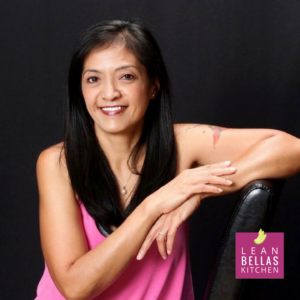 Hi there! Nice to meet you.
My name is Jen, I'm a mom of two wonderful girls and founder of Lean Bellas Kitchen.
I know we all live busy lives and the thought of having to plan out meals may feel like just one more chore to add to our already long list of things to do. What I found, though, is that taking the time to plan for meals each week and writing out a grocery list means that I ultimately save TIME, MONEY and I'll be eating a LOT healthier.
Once you start implementing a weekly meal plan, you'll notice you feel less stressed over the dinnertime rush and you may just have a better answer to the question "What's for dinner?"
Sign up below and join our community where you'll be joined by like-minded members that share common goals.