learn how to have a solid plan for your week so you won't have to rack your brain at the last minute to figure out the age-old question
"what's for dinner?"
Fuss free meal planning and dinner recipes
Even if you start out just planning THREE of your meals each week, it will make a difference. I feel so much less stressed when I know I'm ready for the week and I have what I need to make healthy meals. Taking 30 minutes to plan your meals will save you much more time and energy than that in the long run.

Once you start implementing a weekly meal plan, you'll notice you feel less stressed over the dinnertime rush and you may just have a better answer to the question "What's for dinner?"
You and your family get to enjoy more nutritious, home-cooked meals and stress less!
Holiday Special!
Now on sale for limited time!
WHAT YOU GET INSIDE WHAT'S FOR DINNER!
WEEKLY PLAN
Included are simple, quick, and healthy dinner recipes. These amazing recipes are a time saver, you can easily pre-cut your veggies, make your marinades and dressing ahead of time. Everything's written down so you can easily glance at the menu and plan for the week.
SAVE TIME WITH GROCERY LIST
The Grocery List is a time saver. Everything you need for the week is written down.  So when you go to the grocery store you're not randomly buying things you don't need and end up returning back to the store for things you didn't write down.
SAVE MONEY
Cooking more at home saves you money.  Eating out and buying ready-made foods are more expensive because you are paying for business expenses on top of the cost of the actual food.
YOU'RE EATING A LOT HEALTHIER
When you prep and cook your own meals, you know what goes into your food and you'll be eating a lot healthier. Implementing a weekly plan will give you free time during the week, less stressful when dinnertime rush comes and everyone starts asking "what's for dinner". The whole family will be enjoying a healthy flavorful meal and I'm sure your hard work will not go unnoticed.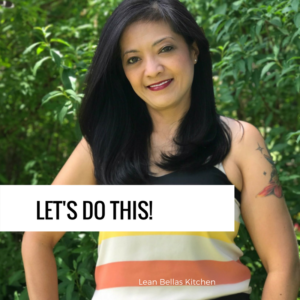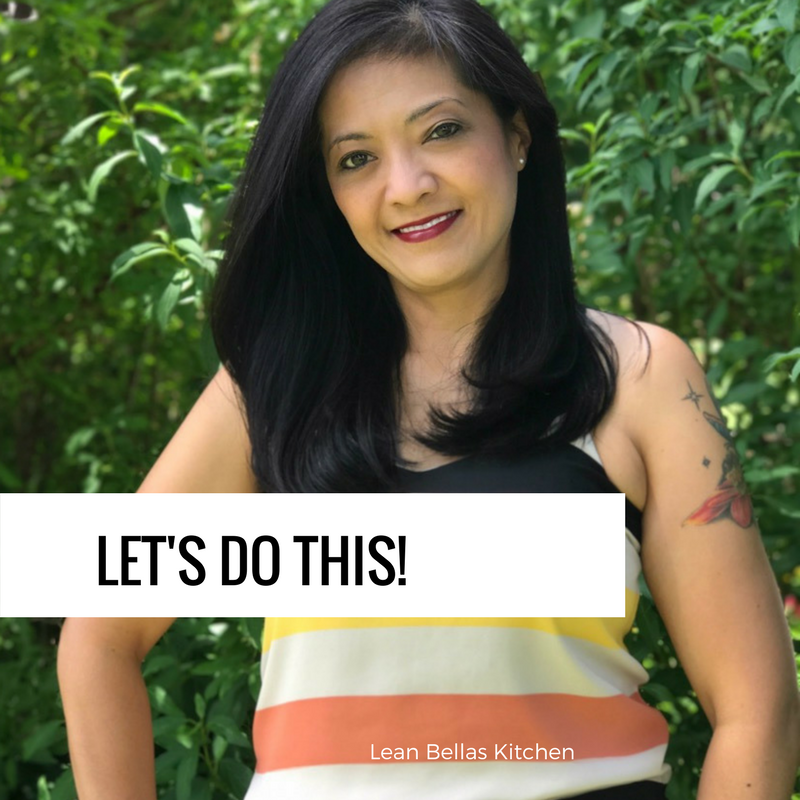 I  know exactly how it feels to be overwhelmed, I've been there, tired and no energy....
This is why I created - What's For Dinner - it's a 4-week healthy meal prepping program.   It's a step-by-step strategy that you can easily implement to help you minimize time in the kitchen and spend more quality time with family.
When you nourish your body with the right foods you'll feel better and when you feel better you make better choices. You'll more likely to embrace the journey and achieve long-lasting results. Transitioning to a healthy lifestyle doesn't have to be intimidating or happen all at once. There are simple steps you can follow and progress to real foods with ease. 
Let's get started! 
HERE'S WHAT OTHERS ARE SAYING ABOUT MY PROGRAMS
"Hi Jen! Thank you so much for checking on me. I love love being part of any of your challenges. I am always checking the posts in your challenge groups even though I don't post. Just started back at work and navigating my routine. I feel that as soon as I get my son on a routine, it will be easier for me to be consistent in my participation. Thanks for your words of encouragement. I love the TLC you give everyone in your challenges. My favorite part of your challenges are the recipes you provide and the educational tips you give. I notice the educational tips sip into my subconscious and come in handy when I need it. Thanks again Jen!"
- Bosede Enyiema
 
"I  was diagnosed with breast cancer in 2014. I love joining Jen's Clean Eating Challenge because it motivates me to build good habits and I enjoy those delicious recipes. Most importantly, my blood pressure is now normal for the first time and according to my oncologist who I recently visited, that there's no more active cancer cell in my body. I'm sure that those healthy habits I learned from Jen's Clean Eating group had helped me recover and by being aware of what I eat, it also help prevent the cancer cells from coming back. I will continue to stay in the group and hope to encourage others to prioritize self-care.​"
- ​Erlee Lara Bragg
 
"Hi Jen!, Since I've participated in your programs I definitely feel and look better. I stay active most of the week and make better choices when eating. The support group is amazing and love everyone's positive attitudes towards one another. Thanks again!"
- Alex Rubio 
FREE TIPS FOR MEAL PLANNING
Cook once, eat twice.  

Cook grains, like rice, ahead of time for the week, then refrigerate and use them later in the week.

Be sure to have food defrosted if you're using any frozen items like meat, chicken, fish, etc.

Chop your veggies on the weekend or the night before to prep ahead of time and place in storage containers in the fridge.

Make any marinades, dressings, spice mixes or sauces in advance to save time on those busier nights.

​